So, the question is, "Which Entrepreneur Made Tractors Before Entering the Sports Car Business?" Well, you are going to find it out in this article. This is a tale of a man who went from plowing fields to racing down highways. This is the tale of Ferruccio Lamborghini.
Ferruccio was just a simple tractor manufacturer who decided one day that he could make a better car than Enzo Ferrari. Imagine that! It's like a baker deciding they can make a better smartphone than Apple. But guess what? He did it. (We will also peer briefly into their feud in the coming lines).
The Early Life
Ferruccio Lamborghini's birth took place on April 28, 1916, in Renazzo di Cento, Italy. Growing up in a family of grape farmers, his interest in mechanical matters began to manifest itself from an early age.
Pursuing his education in mechanics at the Fratelli Taddia Technical Institute near Bologna, Lamborghini went on to serve as a mechanic in the Italian Royal Air Force during World War II. His proficiency in mechanics and his inclination for innovation would prove to be instrumental in shaping his subsequent pursuits.
Lamborghini Trattori: The Beginning
After World War II, there was a high demand for agricultural machinery in Italy. Lamborghini returned to his hometown and started converting military machines into tractors after serving as a mechanic in the Air Force during World War II. In 1948, he established Lamborghini Trattori, speedily emerging as a significant producer of agricultural machinery in the aftermath of World War II.
This drive proved highly successful, effectively addressing Italy's demand for agricultural equipment during the post-war period. His tractors were known for their quality and affordability, which made them popular among local farmers. However, Ferruccio's ambition didn't stop there.
The Encounter with Enzo Ferrari
The feud between Ferruccio Lamborghini and Enzo Ferrari is a famous tale in the automotive industry. Ferruccio encountered issues with a Ferrari car's clutch and approached Enzo Ferrari for a resolution. However, Enzo Ferrari, known for his reluctance to accept criticism, dismissed Lamborghini's suggestions, stating, "Let me make cars. You stick to making tractors."
Ferruccio, angered by this response, decided to create his own sports cars, founding Automobili Lamborghini. He enlisted the help of five former Ferrari engineers who had left the company due to disagreements with Enzo Ferrari. With their assistance, Lamborghini developed his first car, the 350 GT, in just four months. The vehicle received a positive reception, with 13 customers purchasing it immediately.
A question would arise in your mind, "What is the business of a tractor manufacturer  in making sports cars?" And you wouldn't be alone. Even Enzo Ferrari, the big shot of the sports car world at the time, laughed off Ferruccio's ambitions. But Ferruccio wasn't deterred. He was motivated.
However, this rivalry between Lamborghini and Ferrari led to the creation of exceptional sports cars from both companies.
The Shift to Sports Cars
The Creation of Automobili Lamborghini
Arguably, a chance event led to Lamborghini's transition from tractors to sports cars. After experiencing recurring problems with a Ferrari he owned (as hinted earlier), Lamborghini decided to start his line of luxury sports cars, thus creating Automobili Lamborghini.
The first Lamborghini sports car, the Lamborghini 350GTV, was introduced at the Turin Motor Show in 1963, marking a new chapter in Ferruccio's entrepreneurial journey.
The Creation of Iconic Cars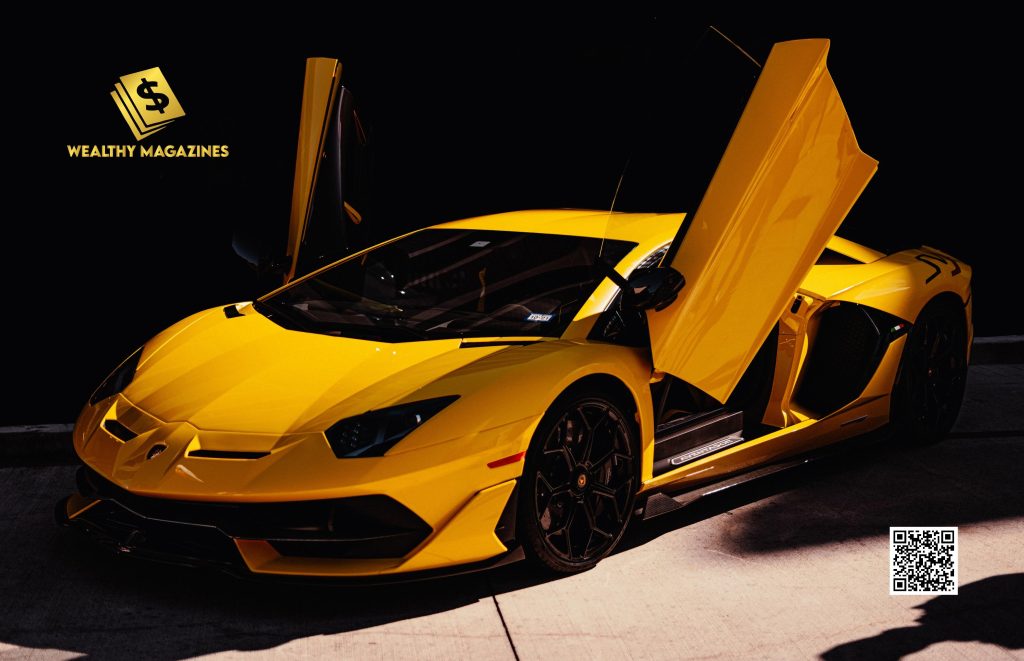 Under Lamborghini's leadership, Automobili Lamborghini went on to create several iconic cars. The Miura (released in 1966) is often considered the first supercar with a rear mid-engined two-seat layout. It established the rear mid-engine as the standard layout for high-performance cars of the era.
The Countach (produced between 1974 and 1990) is another iconic Lamborghini car known for its design pioneered by Marcello Gandini. Its wedge-shaped, sharply angled design was unlike anything else on the road.
Notable Lamborghini models
Lamborghini Huracán: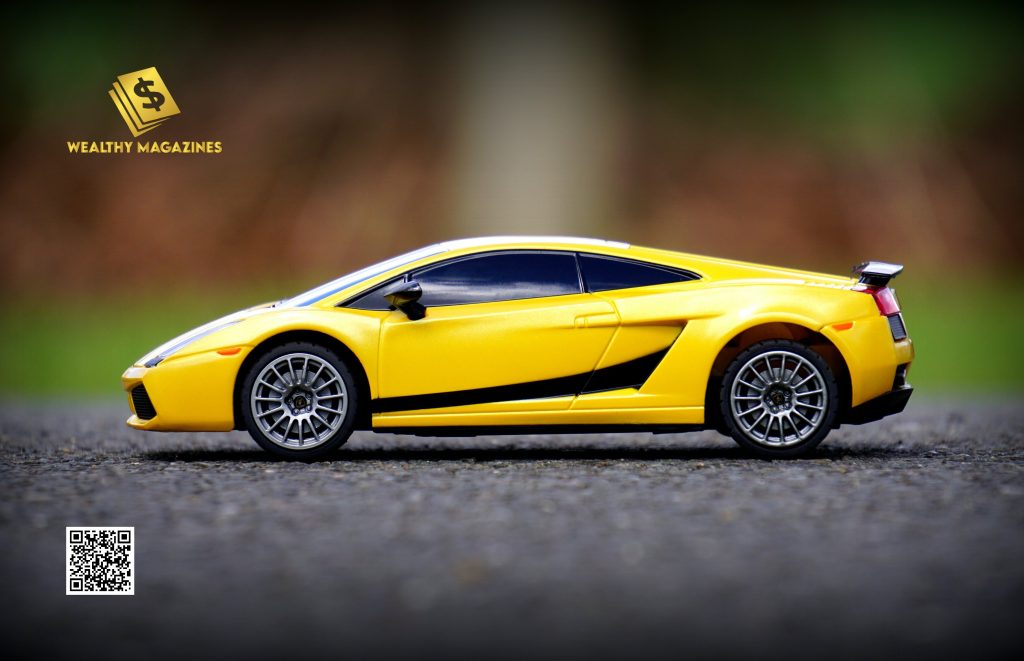 The Huracán comes outfitted with a potent V10 engine and state-of-the-art technologies, ensuring an exciting driving encounter. It provides outstanding performance and maneuverability in various driving situations, delivering a delightful driving experience.
Lamborghini Urus: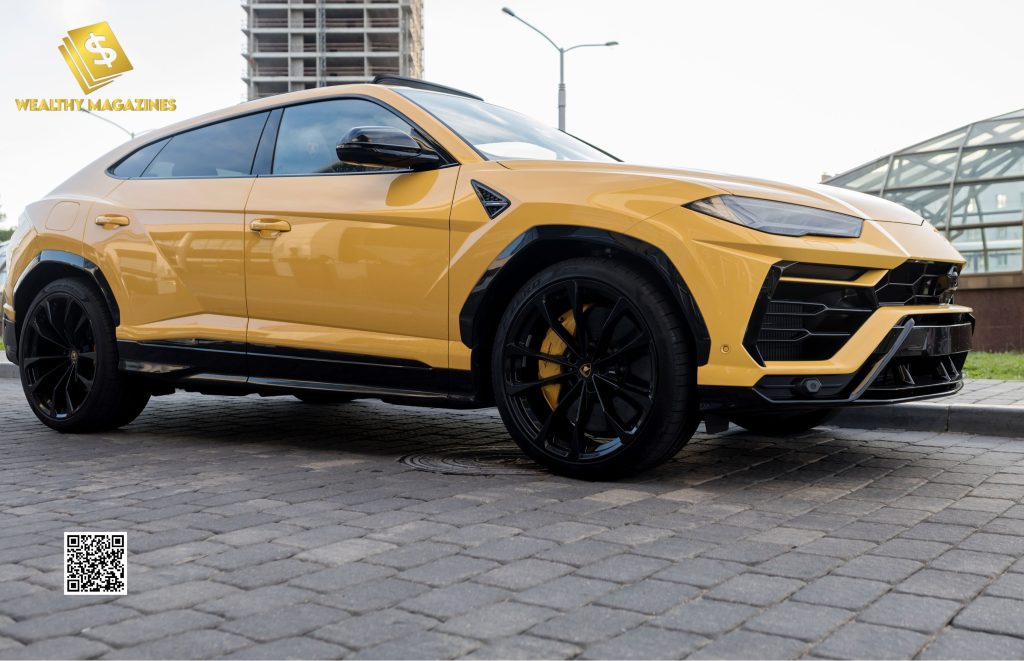 As the world's pioneer Super Sport Utility Vehicle (SSUV), the Urus smoothly blends luxury, athleticism, and high-performance attributes with comfort and adaptability. Distinguished by its unique engine sound and amazing performance, the Urus asserts itself as a standout choice among its peers.
These are just a few examples of Lamborghini's incredible sports cars. Each model epitomizes Lamborghini's commitment to excellence, innovation, and driving emotions.
Challenges and Resilience
Despite these successes, Lamborghini faced numerous challenges. The 1973 oil crisis hit the company hard, leading to a drop in demand for high-performance cars. In 1974, Ferruccio sold his remaining 49% stake in the company to Rene Leimer, a friend of Georges-Henri Rossetti (who had bought the other 51% stake from Ferruccio in 1972).
However, despite these challenges and changes in ownership over the years, Automobili Lamborghini has continued to thrive and innovate.
Closing up
So there you have it. The answer to "Which Entrepreneur Made Tractors Before Entering the Sports Car Business?" is Ferruccio Lamborghini – the one who went from harvesting wheat to harvesting speed.
And next time you see a Lamborghini zoom past you on the highway, remember this story. Because behind every roaring engine is a humble tractor, and behind every successful entrepreneur is a journey filled with twists, turns and a whole lot of horsepower!
Contact us at Gmail